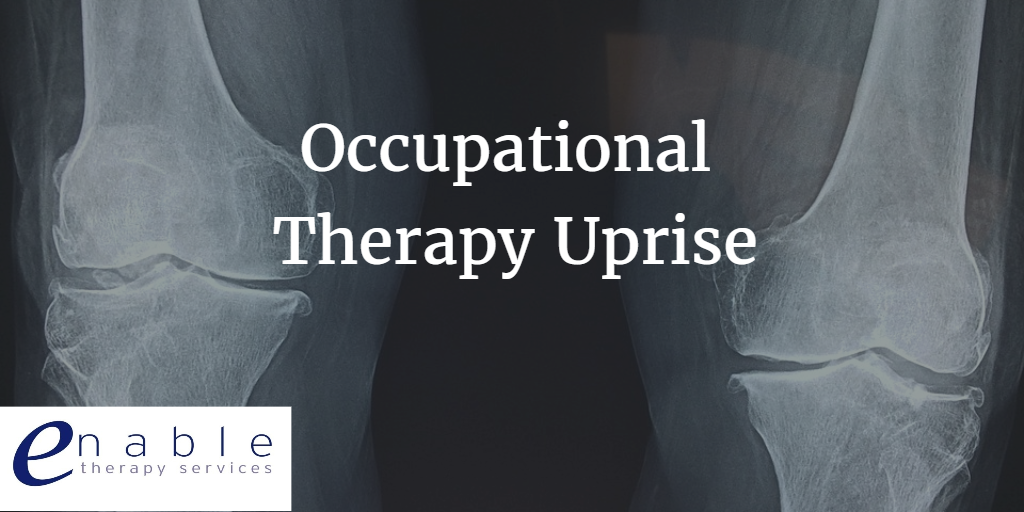 In her speech to close the Royal College of Occupational Therapists annual conference, its CEO Julia Scott told delegates that to ensure that the occupational therapy profession continues to go from strength to strength the role of occupational therapists need to continue to evolve.
"I think the key is in staying flexible, seeking out new opportunities to support people in healthy occupations, continually thinking: how can we improve on this, how can we make a bigger difference, how can we provide more value?
"When Occupational therapists are set free of the constraints existing models of service provision imposed on them, they come up with most beautifully crafted alternatives."
Building on the theme, she asked her 32,000 members from across the UK to join her in an "occupational therapy uprising".
"We have to continue to build and maintain this profile of occupational therapy. You [members] can do your bit, by using your title in full, by explaining to others that Occupation has a vital role to play in terms of the maintenance of citizen's health and well-being, by being brave and thinking differently."
2016's Royal College of Occupational Therapists (RCOT) Conference was awarded Best Association Conference for between 450 and 1500 delegates at the Global Conference Network's awards ceremony. This is a title RCOT hope to maintain following this year's event which attracted a record number of delegates. More than 1,500 attended the event at Birmingham's International Convention Centre. Work is already underway to plan next year's conference which will take place in Belfast for the first time.
Source: https://www.rcot.co.uk/news/ceo-royal-college-occupational-therapists-calls-occupational-therapy-uprising