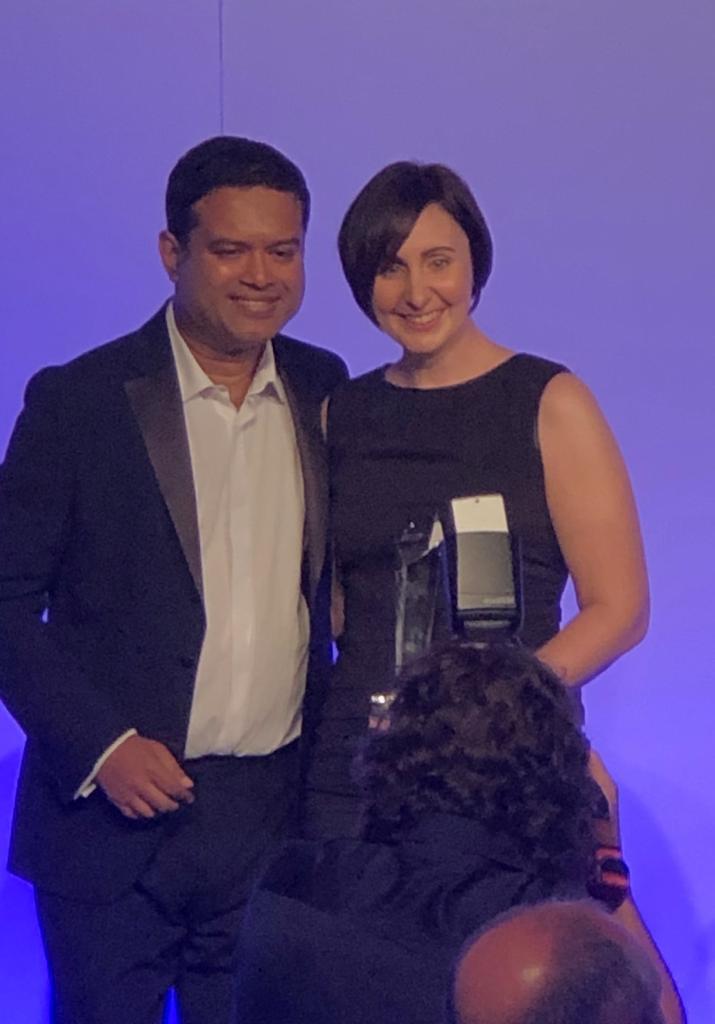 She has only gone and done it – Kirsty Laird has been named Case Manager/Rehabilitation Employee of the Year at the 2019 Insurance Post Claims Awards!
Kirsty has been at Enable Therapy Services since 2012, holding the position of Learning & Development OT Lead and Senior O.T  Case Manager, which involves undertaking rehabilitation assessments following injury and implementation of their recommendations.  She is committed to providing a client centered approach at all stages of the rehabilitation process, working with clients to optimise their functional independence in all aspects of daily life.  
As a senior clinician within the NHS before starting at ETS, Kirsty specialised in working with clients with Musculoskeletal, Rheumatological and Pain conditions, and has a special interest in rheumatology conditions and Chronic Regional Pain Syndrome (CRPS).  
Kirsty continues to demonstrate the highest level of care, providing clients bespoke treatments and assessments , ensuring each intervention is specific tailored to the individual.
We are all so proud of your Kirsty – Congratulations!