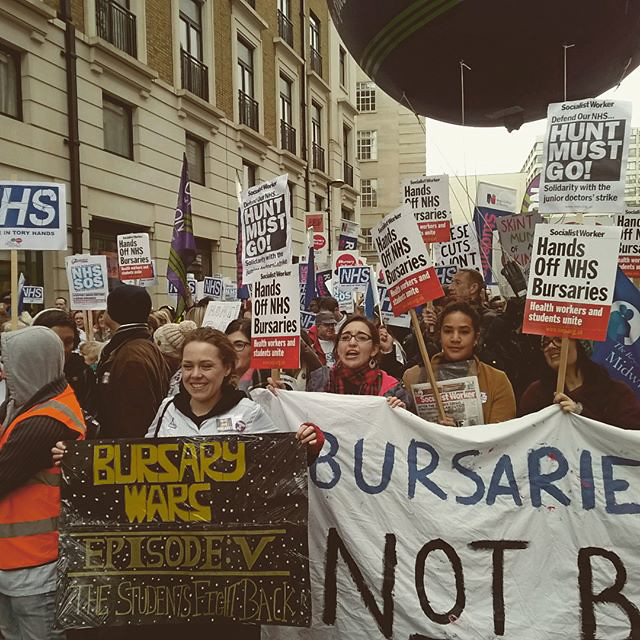 On Wednesday 18th December, Health Secretary, Matt Hancock, announced all healthcare students will receive a grant of at least £5,000 a year.
Here at Enable Therapy Services, we are proud that all our associate OT's are all over five-year postgrad qualified. The latest announcement means many more people may now consider a career in occupational therapy and our network of over 180 associate OT's could be expanding even more.
The new universal offer will be available to all students new to and continuing nursing, midwifery and many allied health degrees. The grant will be starting from September 2020 and will not need to be repaid.
The news comes as part of the Government's manifesto to increase nurse numbers by 50,000 by 2025. The grant is expected to benefit more than 35,000 students every year.
Health Secretary, Matt Hancock said: "As we enter the Year of the Nurse and Midwife, we are embarking on the biggest nursing recruitment drive in decades, backed by a new universal support package.
"We want every person considering this incredible career to apply for their university place before the UCAS deadline of 15 January, safe in the knowledge they will benefit from this financial support from the start of the next academic year."
Prime Minister, Boris Johnson said: "At the heart of our manifesto was the guarantee that we will deliver 50,000 more nurses, and this new financial support package is a crucial part of delivering this.
There can be no doubting our commitment to the NHS, and over the coming months we will bring forward further proposals to transform this great country."
This is great news for anyone who is already training to be an occupational therapist or has applied/ is thinking of applying.
RCOT has commented on the announcement, adding: "The Royal College of Occupational Therapists has been calling for active measures to ensure future capacity within the occupational therapy workforce and welcomes the proposal. We look forward to receiving further details from the Government in early 2020."
As well as the £5,000 grant, a further £3,000 could be available for:
specialist disciplines that struggle to recruit including mental health,
an additional childcare allowance to help them balance their studies with family life, on top of the £1,000 already on offer.
areas of the country which have seen a decrease in people accepted onto some nursing, midwifery and allied health courses over the past year.
Taking this into account, that means occupational therapy students may be able to receive up to £8,000 per year!
For more information, visit https://www.gov.uk/government/news/prime-minister-backs-nhs-staff-with-5000-annual-payment-for-nursing-students